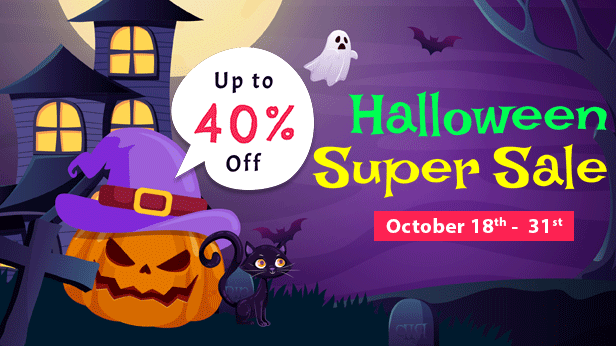 Latest Version 3.10 » Updated to Joomla 3.10.2

BIG SAVING: Are you a Developer? You love this template and other our Joomla items on ThemeForest, as well as products our official site (SmartAddons.Com)?

NOTE: Some Exclusive Joomla Templates on ThemeForest will be not included! If you have question, please contact us!
DESCRIPTION
Financial is released with integration of many powerful components to offer comprehensive solution for large portals and busy Websites. Being a responsive Joomla template with financial context, Financial would be suitable for a wide range of finance related sites such as financial news, stock exchange, Forex forums…
With many in-house modules on homepage such as SJ Video Box or SJ Gallery Pro, any blocks can be utilized to show valuable content. Custom pages such as about us, gallery portfolio, video or sitemap… make Financial highly customized. Beside default Content component, this template offers you K2 for specific need.
For developers, by using improved YT Framework, many options including but not limited to: colors, menus, typography, short-codes can be configured quickly to suit any customization.
Check out our Demo to feel the real experience!
Highlighted features
POWERED BY YT FRAMEWORK v2
Another YT Framework-based template. Framework updated with short-codes, sticky positions and improved UI allows you to meet modern standards of Web technologies.
Specially, this is compatible with Auto Updater component of Joomla! to update framework any time to latest version from our repository.
K2 COMPONENT INTEGRATED
The template is designed for financial related sites. Therefore, it is equipped with K2 component which powerfully supports this kind of template.
SJ Financial supports from 1 to 4 columns for K2 listing. In the K2 list, each item will be present with date, title, brief description, "read more" link and tags. It's very convenient for visitors.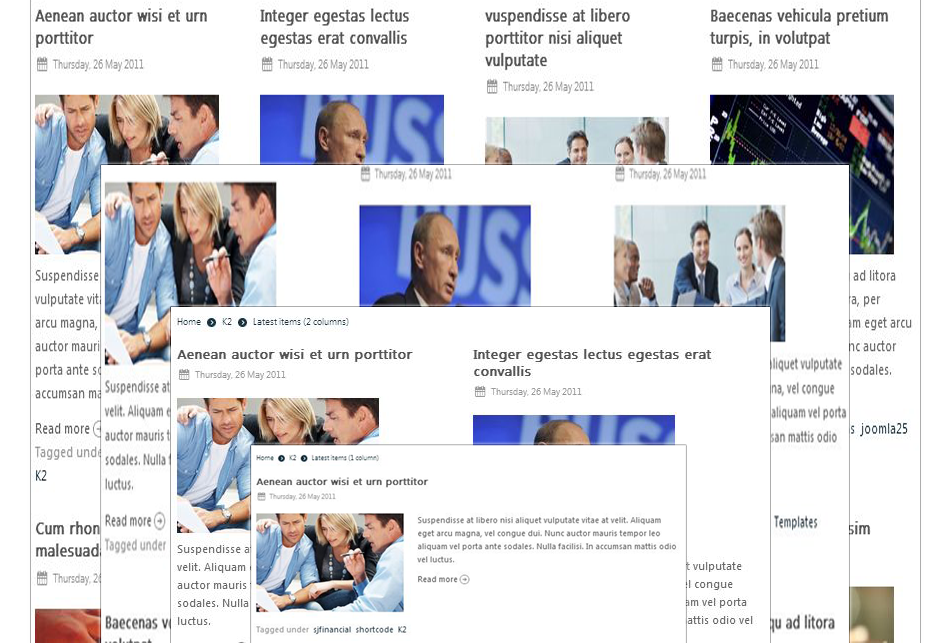 UNLIMITED COLORS & 6 COLOR PRESETS
The template provides 6 different Preset Color Styles: Tomato (default), Red, Cyan, Green, Dark Blue and DarkRed . Just pick up the favourite one. Besides, it absolutely allows you to control color schemes and other parameters in back-end. You can change Theme Styles, Layouts, Menus, Typography and Reset instantly through a standard web browser… by using c-Panel.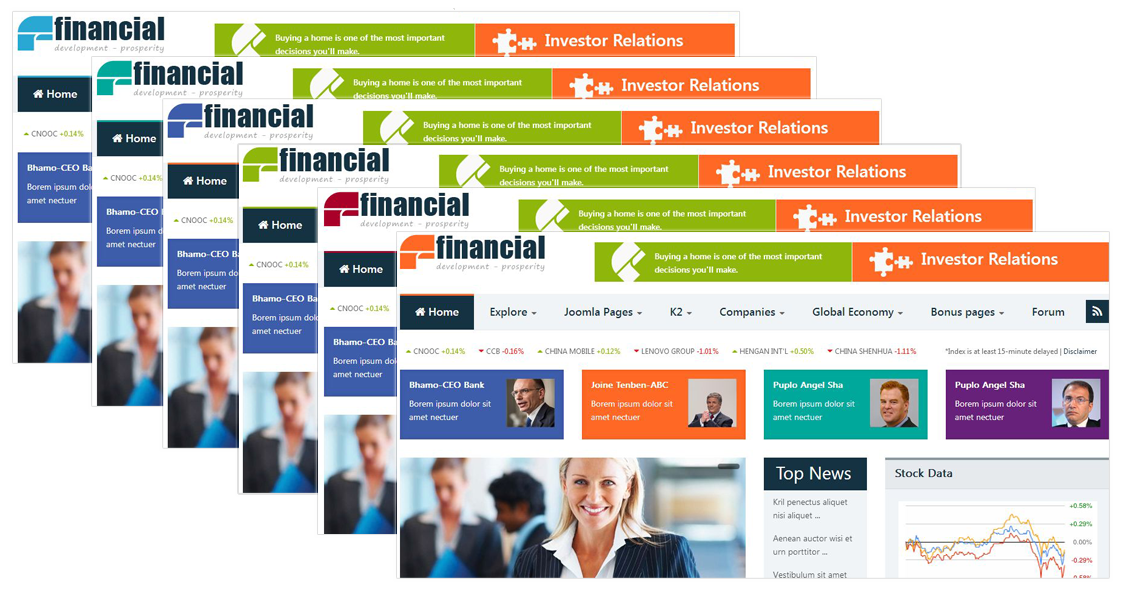 FULLY RESPONSIVE LAYOUT
Catch up with new trend of web design, all new SmartAddons templates are designed with full responsive. For this feature, you can surf your website in any devices from PC to portable devices: laptop, smartphone, tablet… without any web layout quality changing.
MENU TYPES
SJ Financial supports 4 types of menu: Mega Menu, Css Menu, Moo Menu and Drop Down Menu. With our Mega menu, you can add a multi-category, multi-article with description, price, image, video, effects… or even modules.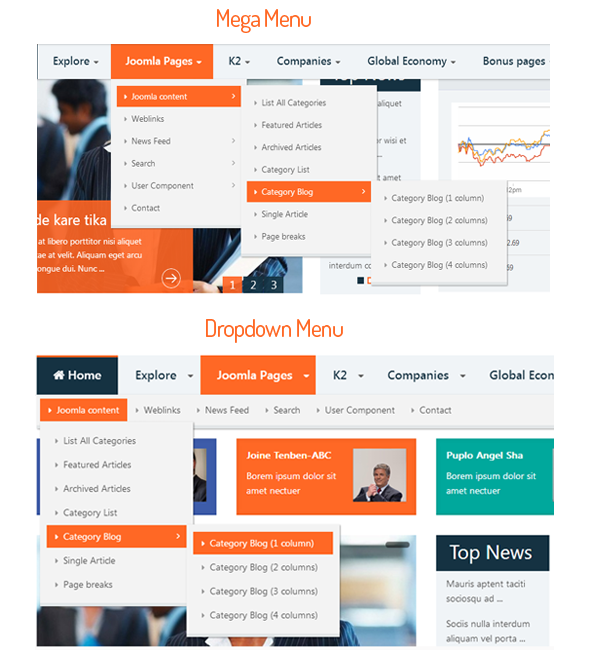 AMAZING HOMEPAGE SLIDESHOW
Our design brings you a wonderful feature – Powerful Slideshow, that help you to highlight your recommended items. These items will be presented with necessary information: images, titles, brief descriptions, detail link upon nice effects.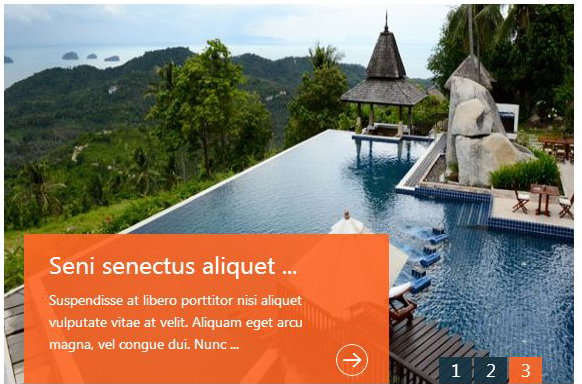 The Slideshow is included with some highlight features:
Fully responsive, automatically scaled to appropriate for screen types of different devices.
Many options can be configured in back-end, you can totally control your own module
Allows to show image item, introduction and link of the item by using HTML tags
ATTRACTIVE HOMEPAGE VIDEO
Constantly, SJ Financial is equipped with Video box feature. It's a very cool way to present your information through a simple way.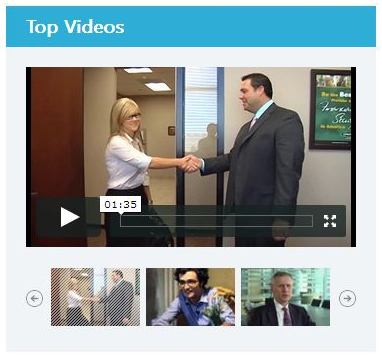 LOTS OF AMAZING SHORTCODES
Setting up easily interesting and complicated content layout without having any coding knowledge with various amazing short-codes: Variations, Slideshow, Accordion…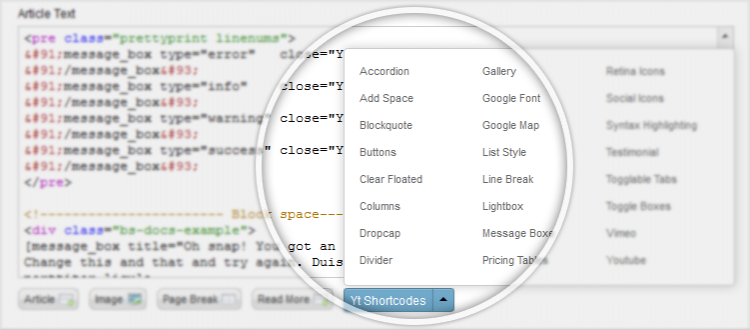 RTL LANGUAGE SUPPORTED
As a multilingual template, SJ Financial also supports RTL (Right to Left) Language based designs like Arabic, Farsi & Hebrew….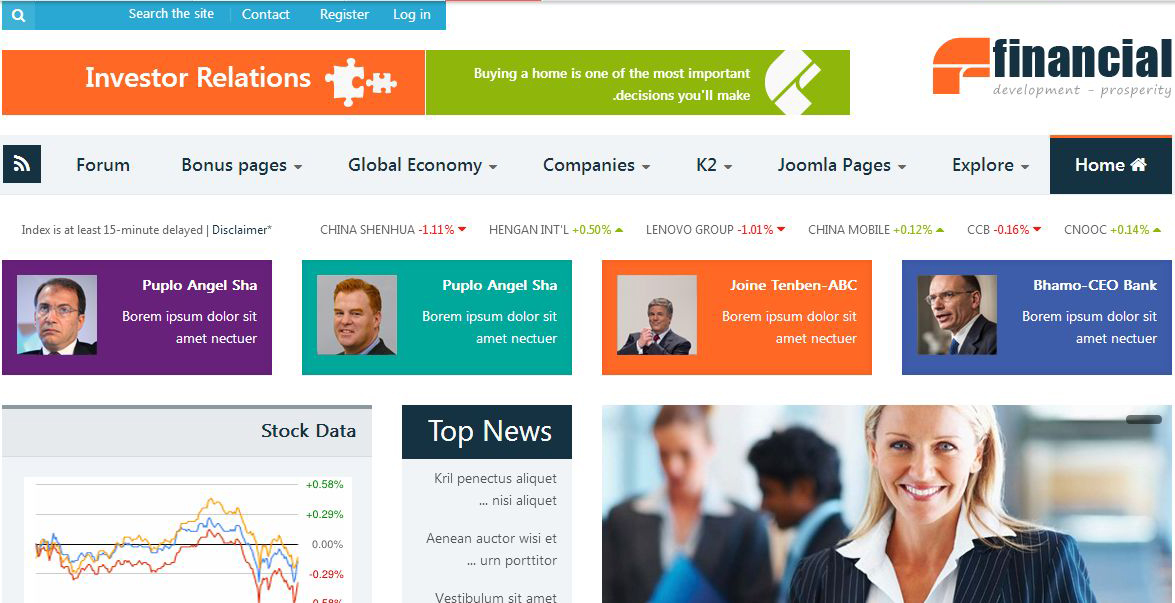 MAIN FEATURES:

Compatible with IE8+, Firefox 2+, Flock 0.7+, Netscape, Safari, Opera 9.5 and Chrome
Support RTL / LTR language
Support responsive layout
Support Front-end Cpanel for changing Theme, Layout, Menu, Typography and Reset instantly
Support 6 Preset Color Styles: Tomato, Green, Blue, Cyan, Dark Red and Dark Blue
Support various Font Family as well as Google Fonts
Support many styles for RESPONSIVE Menu: Moo, CSS, Dropline and Mega Menu
Allow to set JavaScript for Menus, set start/end level and Keep on top
Allow to show OR hide Main Content, with options for showing image types
Support many extensions
Typography and various module variations
Use Lazy Load for handling large images
HTML5 Validation
Support SHORTCODES
Support LESSCSS
100% table-less design, based on CSS3
Optimize CSS/JS/HTML/Merge File
WHAT ARE INCLUDED IN DOWNLOAD PACKAGES?


Financial Template Package


Use this package to install to your current site

QuickStart Installation Package


This package includes template, modules, plugins, components and sample data. By using this package, you will have a complete site look like demo site.

Extension Packages


Modules and plugins which we used for the demo.
PSD Sources
All PSD design templates
Full Documentation
Detailed documentation to configure template
CREDITS:
CHANGE LOG
VERSION 3.10 : Released on 27 September, 2021
- Updated to Joomla 3.10.2
VERSION 3.9.28 : Released on 04 August, 2021
- Updated to Joomla 3.9.28
VERSION 3.9.26 : Released on 27 April, 2021
- Updated to Joomla 3.9.26
VERSION 3.9.25 : Released on 22 March, 2021
- Updated to Joomla 3.9.25
VERSION 3.9.24 : Released on 16 January, 2021
- Updated to Joomla 3.9.24
VERSION 3.9.19 : Released on 18 June, 2020
- Updated to Joomla 3.9.19
VERSION 3.9.0: Released on 16 Dec, 2018
- Update template for Joomla 3.9
VERSION 1.1.2: Released on 10 June, 2017
- Updated to Joomla 3.7.2

VERSION 1.1.1 UPDATE2 - Released on 27 June, 2015
# Fixed bug: prettyPhoto XSS
VERSION 1.1.1 - UPDATE1 - Released on 26-May-2015
# Fixed bug updating to Joomla 3.4
VERSION 1.1.1 - Released on 22-July-2014
+ Validate html
VERSION 1.1.0 - Released on 10-July-2014
+ Initial Release